SMSL Academy ~ Alcohol Ink Backgrounds Card Class Supply List
Stamp Me Some Love Academy ~ Alcohol Background Card Class
Live Class September 19, 2020
On this page you will find all of the supplies you will need to recreate the cards I will be demonstrating during our live class. I will be updating this list over the next couple weeks as I finish designing the cards we are going to be creating.
This post contains some affiliate links for your convenience (which means if you make a purchase after clicking a link I will earn a small commission but it won't cost you a penny more)! Click here to read my full disclosure policy.
Required Supplies for all cards
You will need Isopropyl Alcohol for this class. With Covid Pandemic, it may be difficult to source this so don't wait until the last minute. You will want to get it at least 70% IA. The higher % the faster the ink will dry on your paper. Get a couple of different strengths to test which one gives you the result you want.
They make 91% but it has been hard to find. I would encourage you to try to find this strength if you can. Maybe it is in your medicine cabinet right now!
You can use a eye dropper to place the alcohol on the paper but I would recommend getting a container like the one show below to get a more precise application
You will also need to protect your surface. Alcohol inks are permanent and you will need to be able to clean your surface in between cards. I used the Tim Holtz Glass Media mat but you can also use a craft mat or even waxpaper. I will ink to all three of them below, but just know you only need one of them.
Be sure to where clothing you do not mind getting ink on. Because trust me, its bond to happen. I also like to use latex gloves to protect my skin, as the ink can be messy.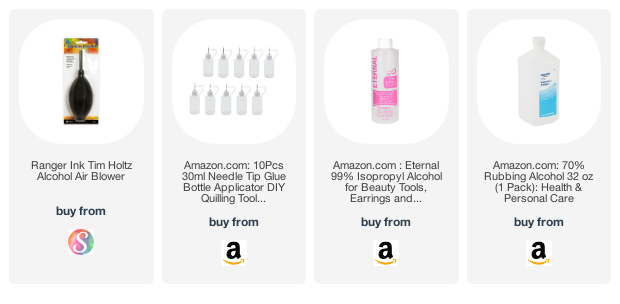 General Supplies
There are general supplies that all crafters need in card making. You probably already have these in your stash and won't need to purchase them. But just to make sure everyone is on the same page, I'm going to list them out here. They might be used in one or more of the cards we will make.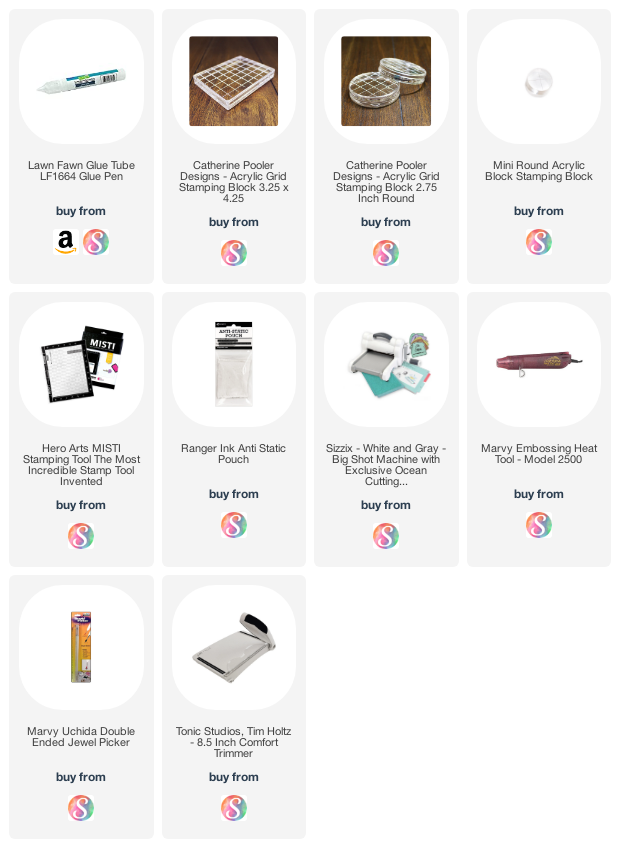 d
Supplies for the Card #1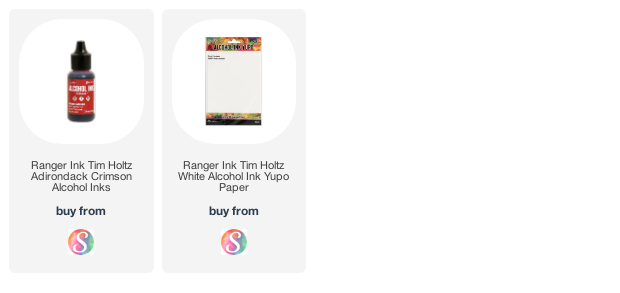 I am considering an optional copic coloring feature on this card. If I decide to go with that, I will list the copic markers here. The card can be made with the supplies above, but I have an idea I want to try out first as an optional addition to the card. Come back in about a week to see any updates!
Supplies for the Card #2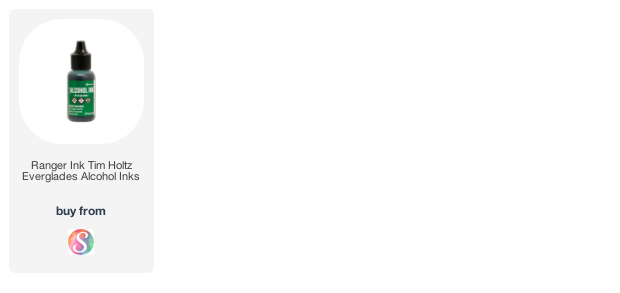 Supplies for the Card #3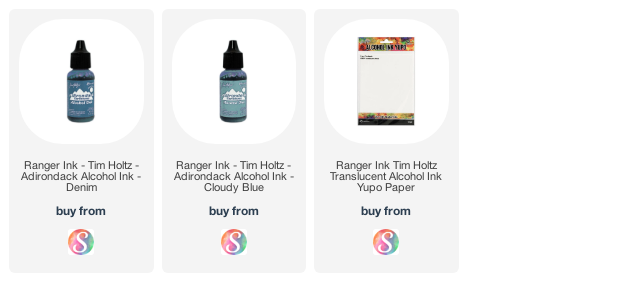 Misc Items Mentioned or Shown in the Class
Stencil Storage
8.5 x 11 Paper Storage
Storage for Scrap Cardstock
Storage for Stampset & Dies
Storage for Embellishments