Shop My Favorite Supplies
On this page, you will find all of my favorite go to supplies as well as the favorite companies and brands I buy them from. I am constantly updating this page as new and different products come out. Keep checking back!
I try to support companies who are dedicated to supporting the designers who create the products. I do not do business with companies who rip off artists work and sell them for themselves. This hurts the crafting community in more ways than one.
And by purchasing your supplies through links posted on craft blogger's website, such as this, you are also helping the small business owner behind the website. Most bloggers share what they use in their tutorials, with special links.
The links to the products are called affiliate links and when you click through and make a purchase, it does not cost you a penny more, but the blogger will earn a small commission for helping you find that product. A win-win for everyone!
A required disclosure anytime a blogger is linking to products they will receive a commission on.
This post contains some affiliate links for your convenience (which means if you make a purchase after clicking a link I will earn a small commission but it won't cost you a penny more)! The income I make helps me with the expenses of this blog. Click here to read my full disclosure policy.
Now on to what you came for!
Like Crafty Sales?
Check out my crafty deals & steals page to get the latest sales on stamps, ink, paper and tools!
Favorite Companies / Brands

Favorite Tools, Paper, & Adhesives

Favorite Inks
Favorite Dies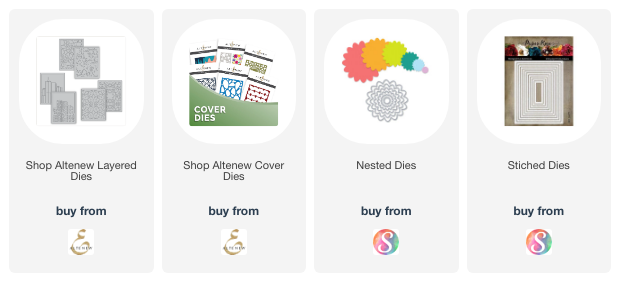 Want FREE Stuff?
Want to get access to my FREE Resource Library where I store all of my tutorials? I share the supplies I use and the dimensions needed to make the projects. You will also get access to my newsletter where I share tips and tricks as well as the latest craft sale I have found. Fill out the details below and get started today!