Create Foiled Backgrounds with Maker Forte Rosey Days Pattern Paper
Just discovered that you can foil Maker Forte's Rosey Patterned Paper to spice up your card making! I did some experiments with some of the paper from the stack and created some beautiful dynamic backgrounds.
Below I'll show you what paper works best with this technique and then show you some card examples that I made.
This post contains some affiliate links for your convenience (which means if you make a purchase after clicking a link I will earn a small commission but it won't cost you a penny more)! I only recommend products I truly love. Click here to read my full disclosure policy.
Video Tutorial
How to Foil Pattern Paper
Foiling pattern paper is pretty simple. You need a hot laminator. I use this one from Amazon. Then you need a transfer sheet to carry your pattern paper and foil sheet through the laminator. I couldn't find mine so I just used an over size piece of graph paper, but its not the best thing to use. I recommend using a transfer sheet like this one from Heidi Swapp.
I recently watched a video from Alexandra Smith from the Hedgehog Hollow, where she made the discovery that her Rosey Day Pattern Paper is printed in a way that allows foil to adhere to the toner. So I set out to see how well this worked.
So for my experiment I wanted to see how well lighter toner vs darker toner would come out. I chose 2 sheets of pattern paper from the Rosey Days Pattern Paper stack from Maker Forte, that had similar designs.
The first one I decided to foil was this pattern with the dark toner. I placed the paper on the grid paper and put the foil paper on top of the pattern paper. Then folded the grid paper over.
Next I fed the grid paper through the laminator. Make sure the laminator is nice and hot and feed the folded side in first. Otherwise you will get a paper jam that is no fun!
Let the paper cool down a bit once it comes out of the laminator and carefully peel back the foil to see the design left behind.
I decided to create a background with the negative of the remaining foil. To do this, I scraped a thin layer of Deco Foil Transfer Gel Dou on a piece of heavy weight cardstock. I used a scraper tool to get the coverage even. I let it dry for a few hours.
Next I ran the dry gel covered card front with the negative of the foil previously used through the laminator.
The design came out pretty neat, but I wanted to see if I could fill in the white spaces with another color of foil so I used gold. It came out ok, but I think the lines were just to thing for the pattern to come out really well. But it was still kind of cool so I can definitely make a card out of this background!
Next I decided to experiment with some of the other sheets of pattern paper, like this fuchsia background with white drawing of a flower.
And it came out beautiful!
My last experiment was going back to that lighter color toner card that had the same design I used before. The toner did not pick up as much foil, so I have concluded that the toner needs to be dark for the foil to really create some coverage.
Finished Project
Supplies
Card #1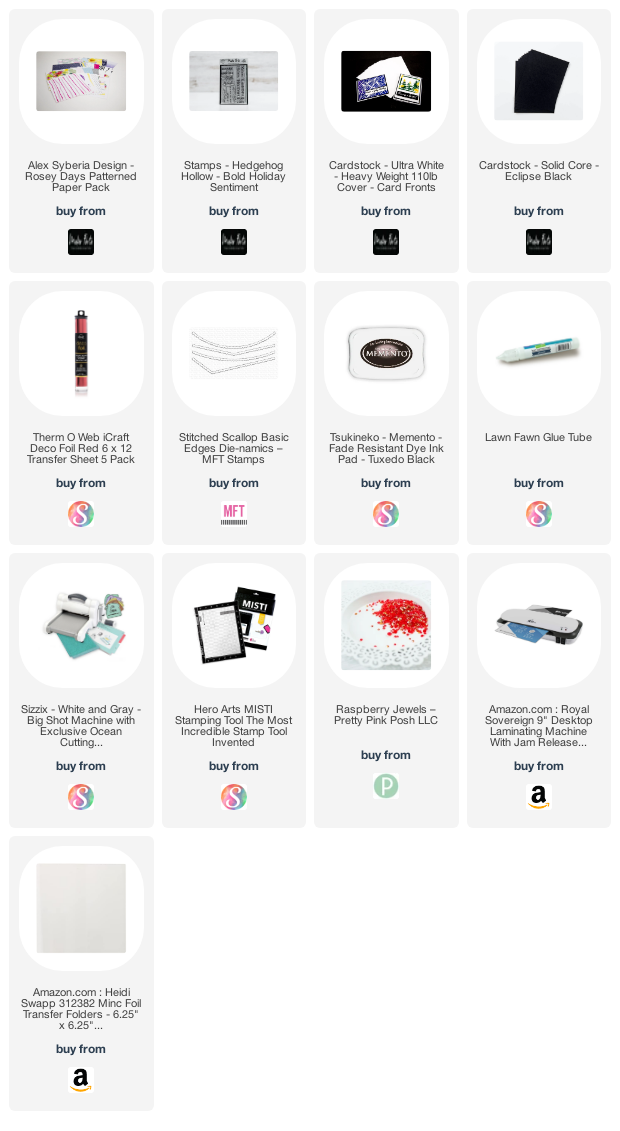 Card #2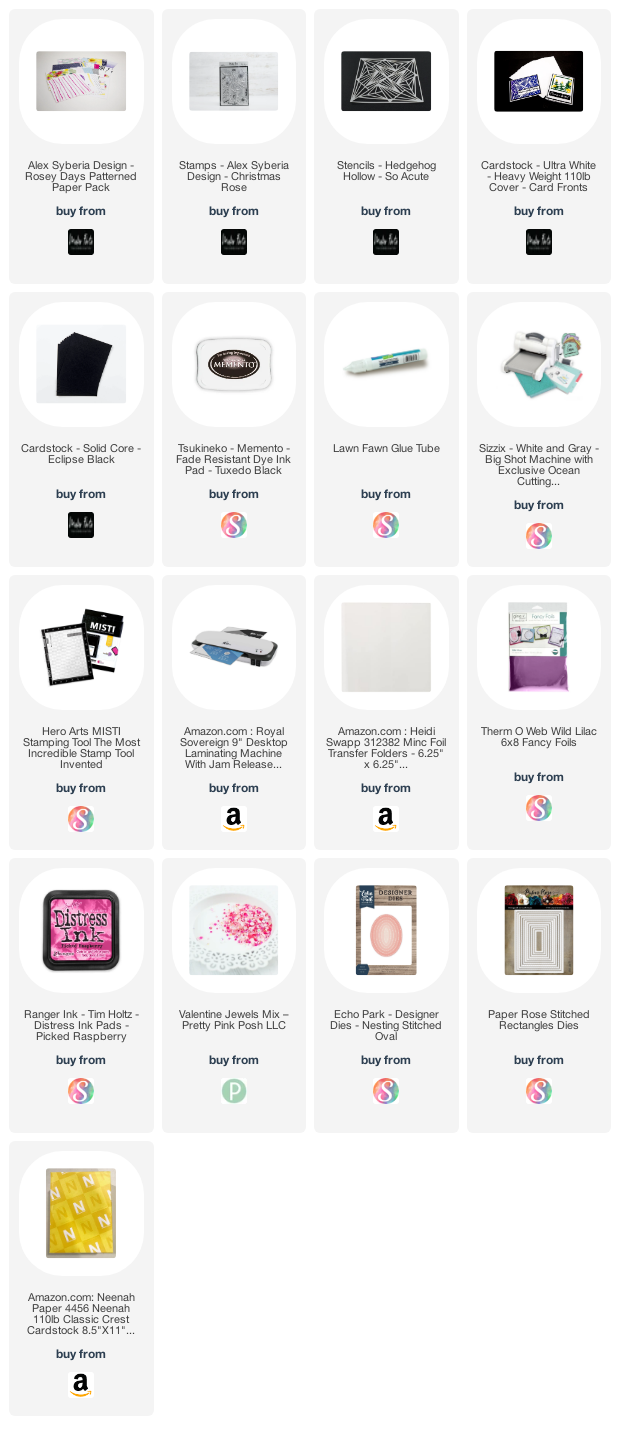 Card #3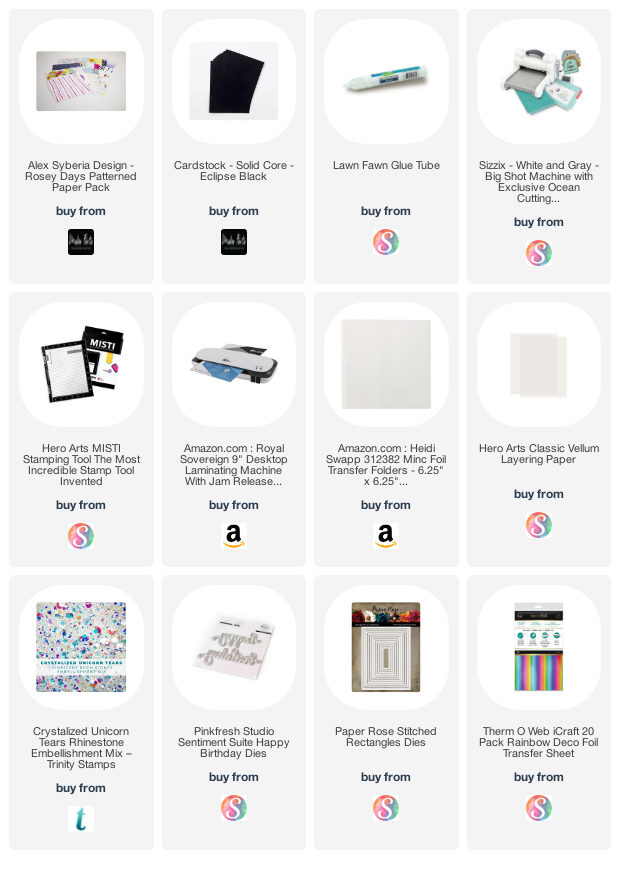 Card #4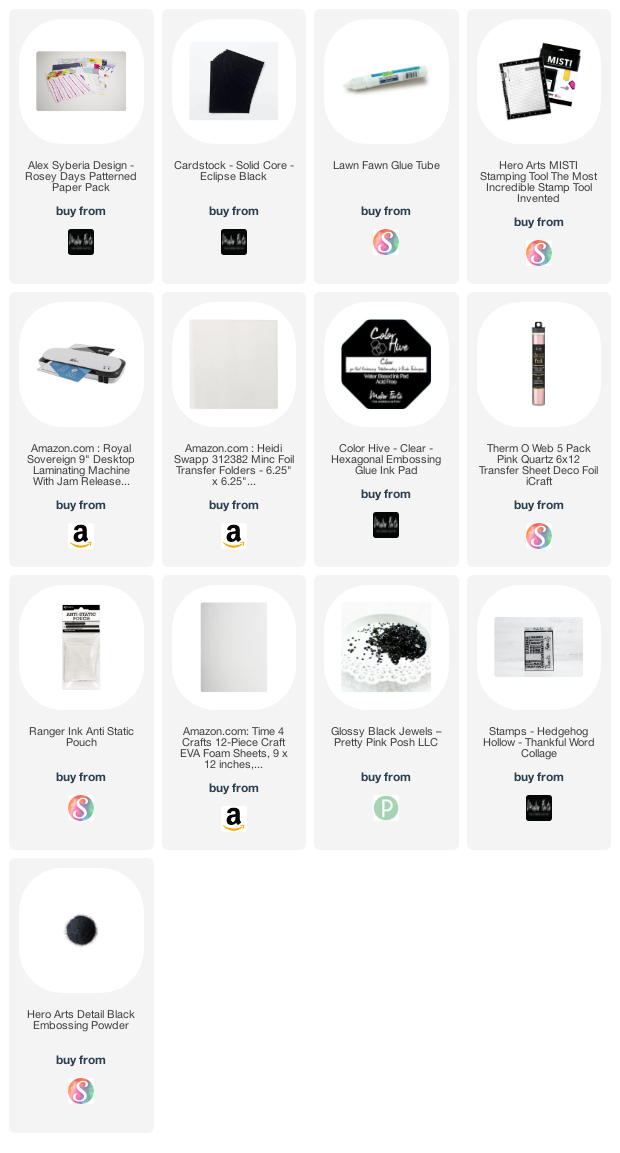 Grab your Free Ticket to Holiday Maker Fest!
Something amazing is coming! ? It's called Holiday Maker Fest!
This is a completely free, five-day online event that is going to be jam packed with so many incredible crafts and ideas to help you get your home ready for the holiday season. You'll be able to attend classes from 40 DIY and craft experts on topics from holiday organizing and planning to cleaning, holiday jewelry making and memory boards to holly paper garland, holiday mandalas, gingerbread houses, and more!
Click here to claim your free ticket to join us!
Want to get together and make cards?
Join me at my next Online Virtual Card Making Class. We will make 2-3 cards together over zoom! It's ton of fun and you will learn lots of different techniques! Check it out today!
Upcoming Live Virtual Card Class
Our next Live Virtual Card class will be on November 14th at 1:00pm EST. We will be making 3 cards using copic markers. You can register here for the class and see the supply list here. Hope to see you there!
Want FREE Stuff?
Want to get access to my FREE Resource Library where I store all of my tutorials? I share the supplies I use and the dimensions needed to make the projects. You will also get access to my newsletter where I share tips and tricks as well as the latest craft sale I have found. Fill out the details below and get started today
Like Crafty Sales?
Check out my crafty deals & steals page to get the latest sales on stamps, ink, paper and tools!
Want to save this card tutorial for later? Save one of these pins to your favorite Pinterest Board!